Used Oil Water Separators
Enviro-Equipment sells used remediation equipment. The list below is constantly updated, however we typically have items that may not be shown below.
Our inventory of used oil\water separators typically includes equipment from the following quality manufacturers: Carbon Air, Ejector Systems, Great Lakes Environmental, HydroFlo, ORS, Parkson, QED, NEEP ShallowTray, and RSI.
Win bids through Used Oil/Water Separators by paying a fraction of the new price! Used Oil/Water Separators can save you money without added risk of increased downtime. New Equipment combined with Used Equipment will still save you money and allow for more flexibility in Equipment selection.
All of the Oil Water Separators below are available for rent.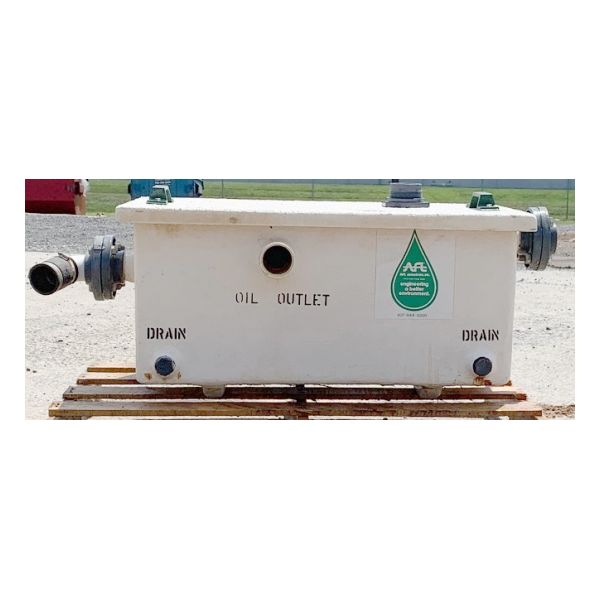 EEI-1343 5GPM AFL VTC-5 OWS
VTC – 5 rectangular above grade, coalescing separator is used to separate and collect unwanted hydrocarbons from process water. The VTC is equipped with a simple and efficient rotary pipe skimmer to draw off separated oil for collection, and to ensure effluent discharge to help meet compliance. The VTC-5 is a compact/portable unit, flow rated up to 5-gpm. VTC -5 is constructed of corrosion with fiberglass with an external UV resistant coating. The piping is constructed of durable CPVC.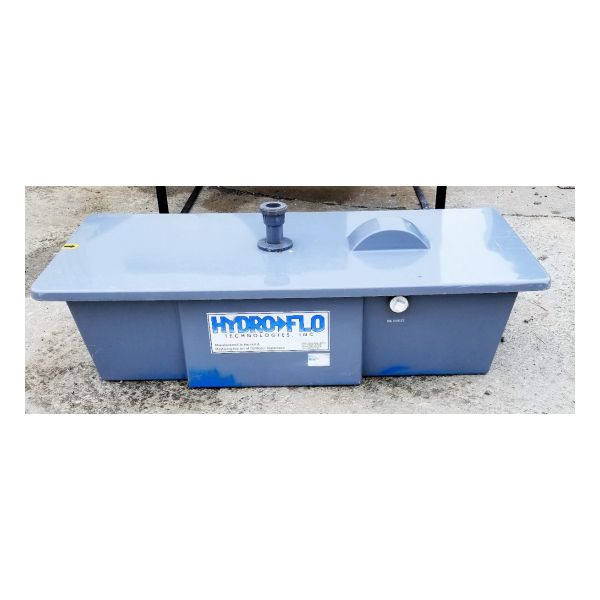 EEI-1344 5GPM Hydro-Flo OWS
HyroFlo Technologies Model: FRP-2 Custom, 2- 5-GPM Oil Water Separator Fiber Glass Mat Construction (No Oil or Sludge Chamber on this model) Gravity Type - Rectangular Channel Coalescing Oil / Water Separator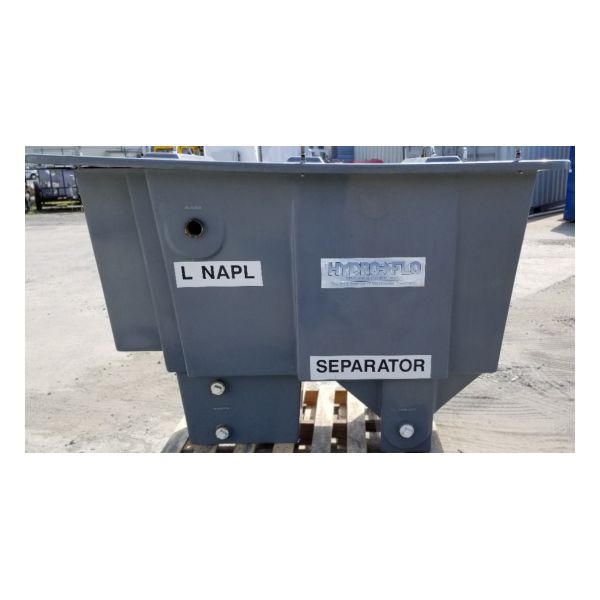 Stock #1354 HydroFlo DPT8 OWS
HYDRO-FLO DP-T-8 coalescing type gravity separator is designed for use in a wide range of applications. The DP-T-8 series includes a sludge hopper, integral oil reservoir, and vapor tight lid assembly. The DP-T-8 series can handle flows up to 25 gpm.