AIPG 2012 Assessment and Remediation Conference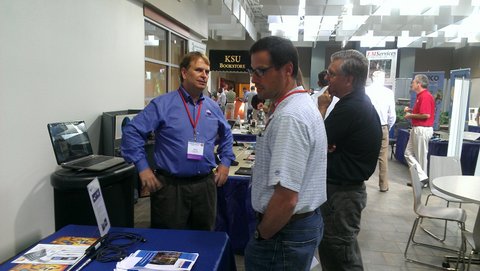 The American Institute of Professional Geologists (AIPG) held their 4th conference on Innovative Environmental Assessment and Remediation Technology on September 12-13, 2012 at Kennesaw State University in Kennesaw, Georgia.  This year's conference was well attended and concentrated more on remediation than assessment but there were a few interesting assessment talks as well.
The remediation subjects included the following:
a review of numerous ISCO application projects in Georgia with a concentration on the ones that fail to produce the expected results
a discussion on recent improvements to ERH remediation techniques and ways to cut the enormous cost typically associated with it
a few discussions on techniques for removing free product from sites, and
a few discussions on what is new with the regulators in Georgia.
Enviro-Equipment, Inc. presented a digital slide show at their booth highlighting the new CleanInject remediation system which allows the injection of a carbon based slurry into the subsurface to remediate impacted groundwater.  A South Carolina stimulus site was injected in August 2012 and the site will be sampled in October 2012 to see if the remediation technique has cleaned the site.
There was more than enough food for even the big eaters at the conference this year and the barbeque was really good.  I look forward to attending again next year.
Brian E Chew Sr P.G.
Principal Hydrogeologist