Environmental Equipment & Supplies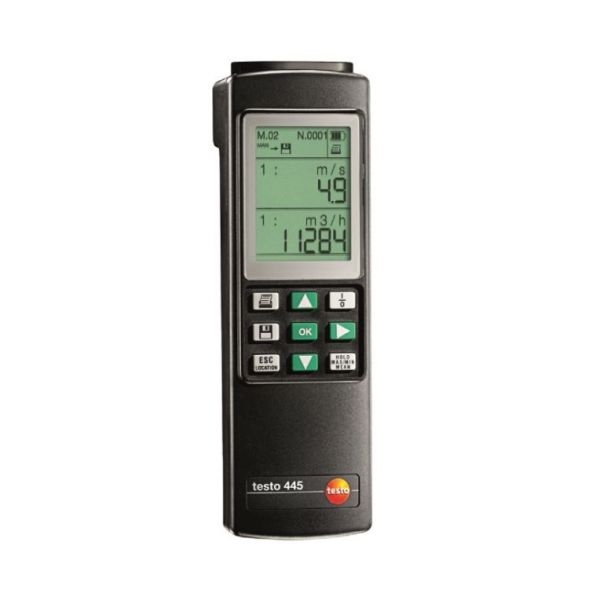 Testo 445 Indoor Air Quality Meter
Probe options for high temperature, air flow and velocity, relative humidity, and more.
Multi-function, simultaneously measures up to 6 parameters at a time (2 displayed on screen).
Internal reading memory for up to 3,000 readings.
Automatic mean value calculation and determination of the volume flow.
PC software for analysis and archiving measurment values.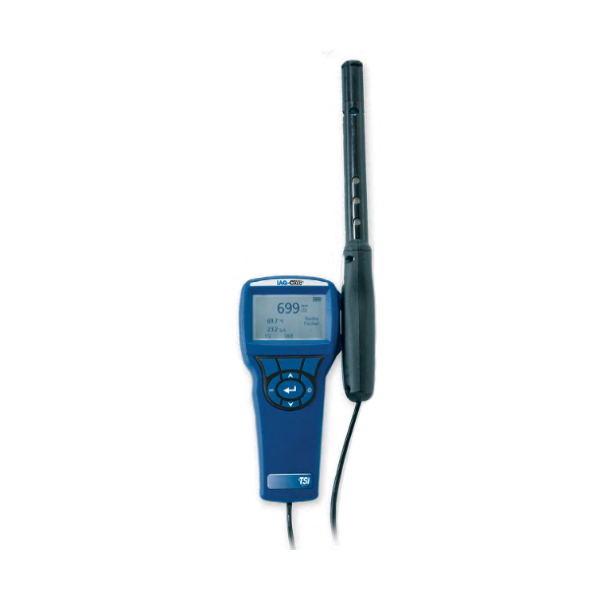 TSI 9555-X Indoor Air Quality Meter Rental
Includes IAQ 982 Probe: relative humidity (0 - 95%), temperature (14 to 140°F), carbon monoxide (0 - 500 ppm), and carbon dioxide (0 - 5000 ppm).
Datalog 26,500+ samples and 100 test IDs, user configurable intervals from 1 second to 1 hour.
Includes TrakPro Data Analysis Software for data download, organization, reports and graphs.
Powered by 4 AA batteries or AC adapter.