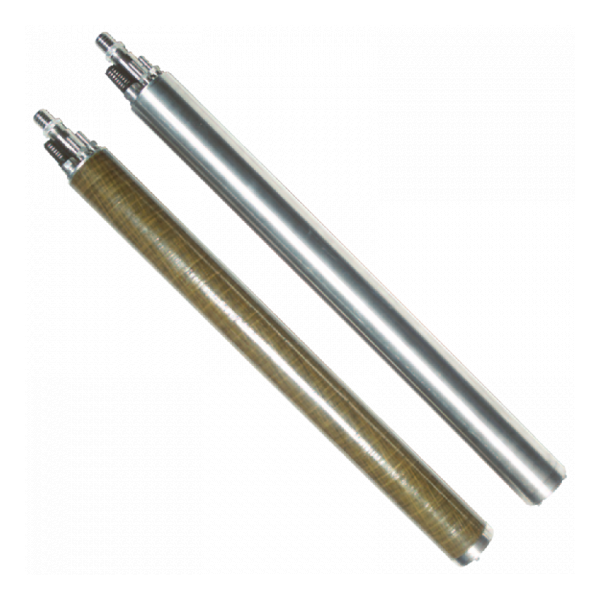 Geotech 3.5 Auto-Reclaimer Total Fluids Pump
The 3.5 Auto-Reclaimer is designed to pump floating hydrocarbons, leachate, and condensate in total fluids applications. The 3.5 Auto-Reclaimer is operated automatically, and needs no controller. Everything needed to operate the system is built into the pump. The design withstands the harshest and most corrosive environments such as landfills or mines.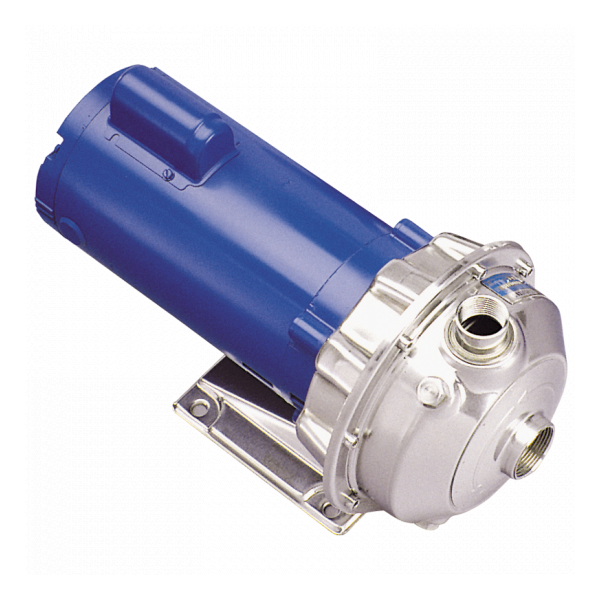 Goulds NPE Series Centrifugal Pumps
Superior Materials of Construction
Complete AISI 316L stainless steel liquid handling components and mounting bracket for corrosion resistance, quality appearance, and improved strength and ductility.
High Efficiency Impeller
Enclosed impeller with unique floating seal ring design maintains maximum efficiencies over the life of the pump without adjustment.
Casing and Adapter
Stainless steel construction with NPT threaded, centerline connections, easily accessible vent, prime and drain connections with stainless steel plugs. Optional seal face vent/flush available.
Mechanical Seal
Standard John Crane Type 21 with carbon versus silicon-carbide faces, Viton elastomers, and 316 stainless metal parts. Optional high temperature and chemical duty seals available.
Motors
NEMA standard open drip-proof, totally enclosed fan cooled or explosion proof enclosures. Rugged ball bearing design for continuous duty under all operating conditions.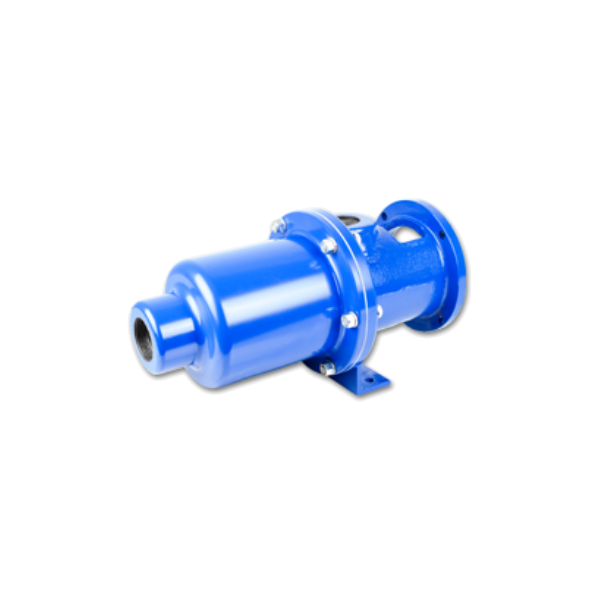 Liberty Progressive APM Cavity Pump Series
The American APM Close Coupled Progressive Cavity Wobble Stator Pump Series from Liberty Process Equipment offers the best value available on the pump market for a progressive cavity pump for flows up to 53 GPM and pressures up to 150 psi. The simple design of the wobble stator and just one universal joint give you the inherent advantages of a progressive cavity pump of low pulsation and shear, solids handling and viscous liquids at an affordable price.
The Close-Coupled Version is available in either Cast Iron or 316 Stainless Steel with standard Buna Nitrile Stator with options in Viton and EPDM and Stainless Internals with a hard-chrome plated rotor for long service life. In addition, the pump is available with a standard mechanical seal or can be upgraded to a hard-face mechanical seal for abrasion resistance. Optional Gland Packing is available as well.
The American Pump Series is offered with a unique Close-Coupled design mounted to a 56C or 145TC Free C-Face motor.