Remediation Equipment Rental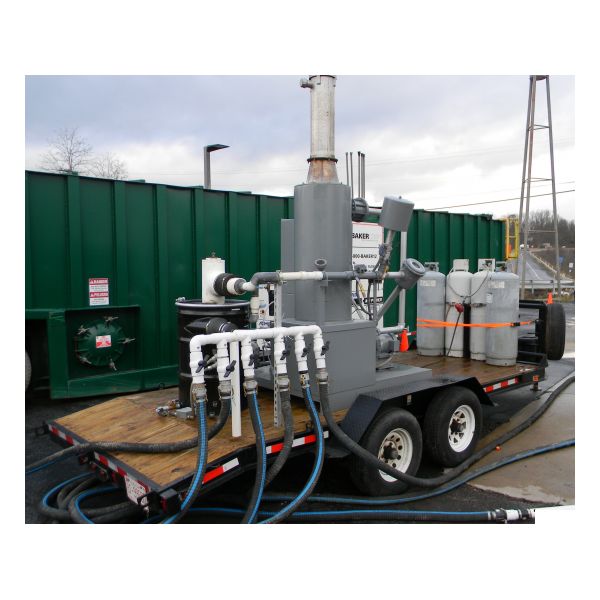 EEI-1032 Catalytic Oxidizer Rental
Global Remedicat 250 CFM Catalytic Oxidizer with Knockout Tank, 5HP Rotron Extraction Blower, 3PH Generator for Control Power and Blower Power, Two 100LB Propane Tanks to Supply Oxidizer Burner, Control Panel with Chart Recorder and Oxidizer Controls, All Trailer Mounted.
Starting at
$1,750
Weekly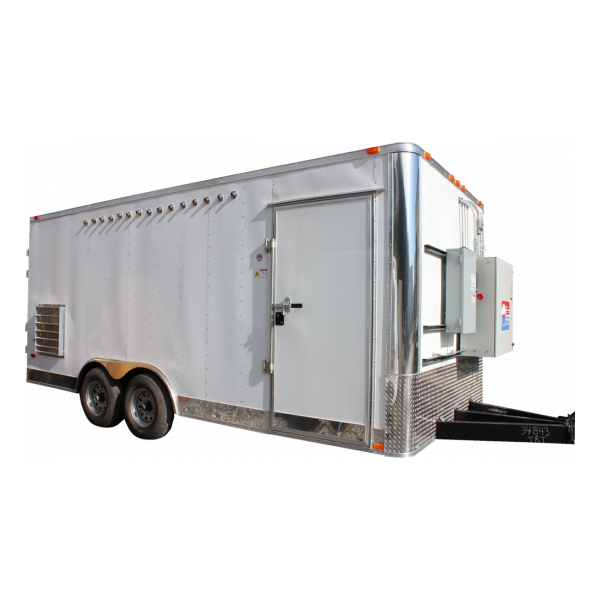 EEI-1298 AS/SVE Trailer Rental
Air Sparge and Soil Vapor Extraction System with Gast R6P355R-50 Regenerative Blower 6HP 3PH XP, 80 Gallon Aluminum KO Tank with Level Floats, 1HP Goulds Transfer Pump, SVE Manifold with 9x 2" Legs Each with Gauges, Valves and Flow Meters, Rietschle DLR 150 Rotary Claw Compressor with 15HP 3PH TEFC Motor, AIHTI ACA-3242-3 Heat Exchanger, High Temp and Pressure Switches, Air Sparge Manifold with 15x 1" Legs each with gauges, valves and flow meters, Nema 4 Relay Logic Control Panel mounted over trailer tongue with cellular telemetry system, all housed in 18' enclosed cargo trailer with Class 1 Division 2 interior wiring.
Starting at
$2,500
Weekly
EEI-1316 Claw DPE Treatment Trailer Rental
Rental DPE Treatment Trailer with Rietschle VLR-500 Claw Blower with 15HP 3PH XP VFD Rated Motor, KO Tank with Progressive Cavity Pump, 10 GPM OWS with Pump Out and Product Tank, Shallow Tray 1341P Air Stripper with 3HP NY Blower and Pump Out, 24x 2" DPE Manifold Legs split into two zones with XP electrically actuated ball valves and timers, 240V 1PH Weatherproof Control Panel with Phase Converting VFD for Blower, Weatherproof Power Distribution Panel, Sensaphone 4G LTE Cellular Telemetry System, Enclosed Trailer with Class 1 Div 2 Interior Wiring, XP Heaters, Exhaust Fan, Lights, Thermostats, etc. 
Starting at
$3,000
Weekly