Oil Water Separator Rentals
We rent Oil Water Separator Units but we also build Treatment Systems for rental or sale which include Oil Water Separators.
OWS Rentals must be returned empty of all fluids and oil. OWS Rentals returned with fluids or oil may face additional decontamination charges. A $65/hr decontamination fee applies typically ranging from 1 to 3 hours to OWS Rentals returned with fluids or oil in them or returned excessively dirty. Additional fluid or oil disposal fees may apply to units returned with fluids or oil in them depending upon volume. To avoid facing decontamination or disposal fees please return the units in the condition they were sent to you.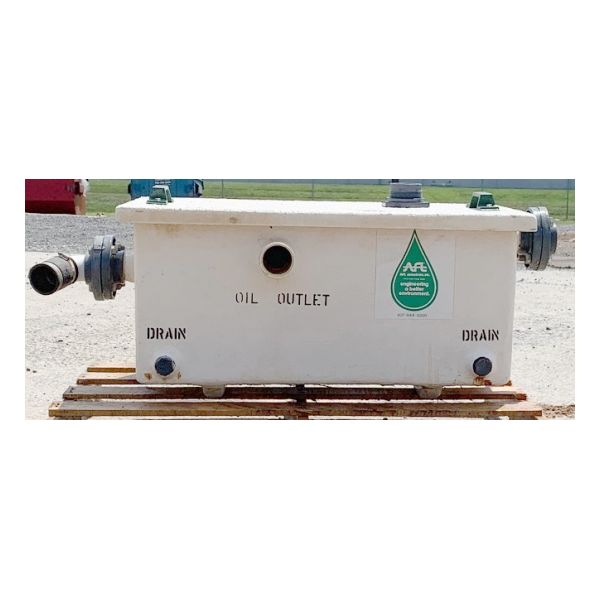 EEI-1343 5 GPM AFL OWS Rental
VTC – 5 rectangular above grade, coalescing separator is used to separate and collect unwanted hydrocarbons from process water. The VTC is equipped with a simple and efficient rotary pipe skimmer to draw off separated oil for collection, and to ensure effluent discharge to help meet compliance. The VTC-5 is a compact/portable unit, flow rated up to 5-gpm. VTC -5 is constructed of corrosion with fiberglass with an external UV resistant coating. The piping is constructed of durable CPVC.