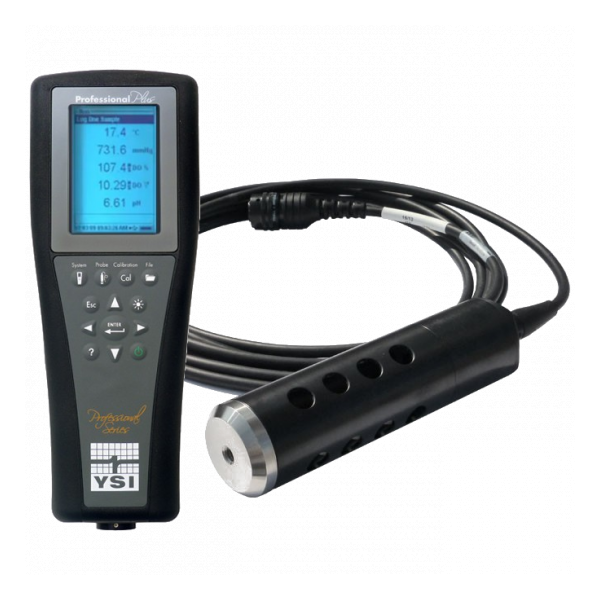 YSI Pro Plus Water Quality Instrument Rental
Measures pH, dissolved oxygen (DO), conductivity, resistivity, salinity, total dissolved solids (TDS), temperature, barometric pressure, and oxidation reduction potential (ORP).
Includes flow-through cell for low flow sampling measurements.
Fits into 2" diameter wells and larger.
4 meter (13 feet) and 30 meter (98 feet) cable lengths available.