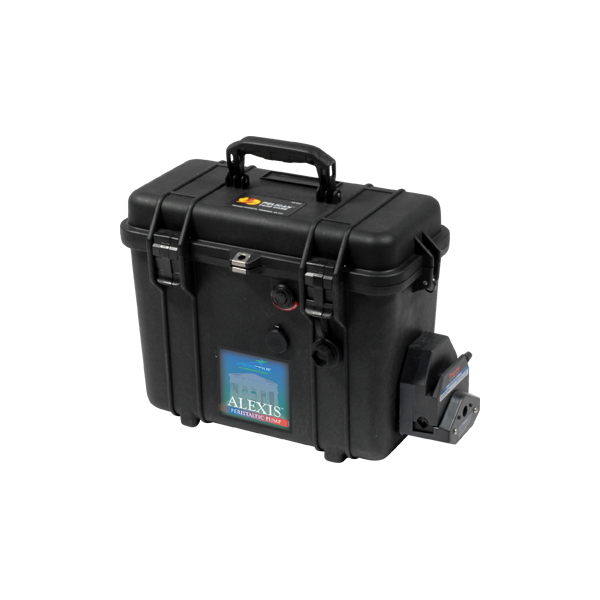 Pegasus Alexis Peristaltic Pump Rental
Pumps up to 2.5 liters per minute and as low as 40 mL per minute.
Maximum suction lift of up to 26 feet.
Internal battery provides up to 12 hours of use.
Includes accessories to run off of AC power or 12V DC car battery.