Solberg Inlet Filter Silencers
FS Series: This series is the standard for inlet filtration and silencing, it is an integrated reactive design with multiple tubes.
99%+ removal efficiency standard Polyester: 5 microns, Paper: 2 microns
Fully drawn weatherhood - no welds to rust or vibrate apart
Tubular silencing design - tube is positioned to maximize attenuation and air flow while minimizing pressure drop
Durable carbon steel construction with powder coated finish
Interchangeable elements
Temp (continuous): min -15° F ( -26° C) max 220° F (104° C)
Filter change out differential: 10"-15" in. H2O above initial delta P
Typical noise attenuation up to 15 dB's (due to the wide range of applications and machines these units are used on, a single graph is insufficient. Please inquire for your specific requirement)
Pressure drop graphs available upon request
Low pressure drop center bracket and outlet pipe design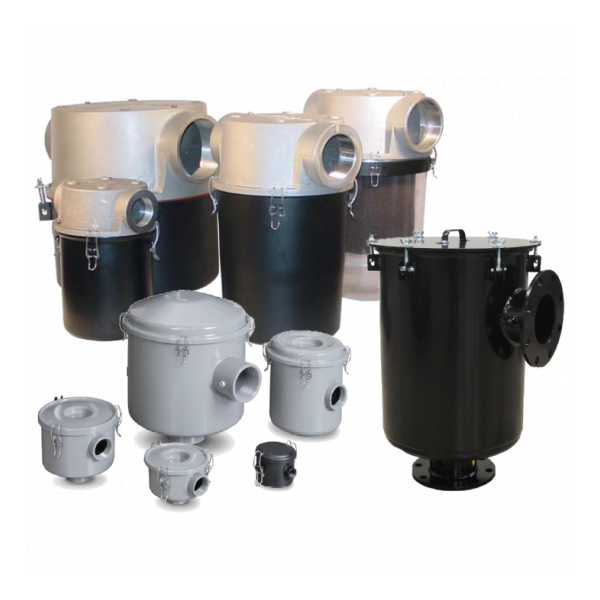 Solberg Inlet Vacuum Filters
CSL Series: Designed for the inlet of vacuum pumps, these industrial vacuum filters have a "L" configuration and is rated for full flow and low pressure drop operation. The housings are vacuum tight for maximum equipment performance. Industrial, severe and extreme duty models are in stock. Find out more about stainless steel, epoxy coated and ATEX certified assemblies.
The ST and CT Series are compact inlet vacuum filters designed for easy element access. Captured particulate drops to the bottome bucket eliminating possible system contamination. The ST Series has a see-through bucket for easy visual inspections. The CT Series has a durable carbon steel bucket for harsh environments.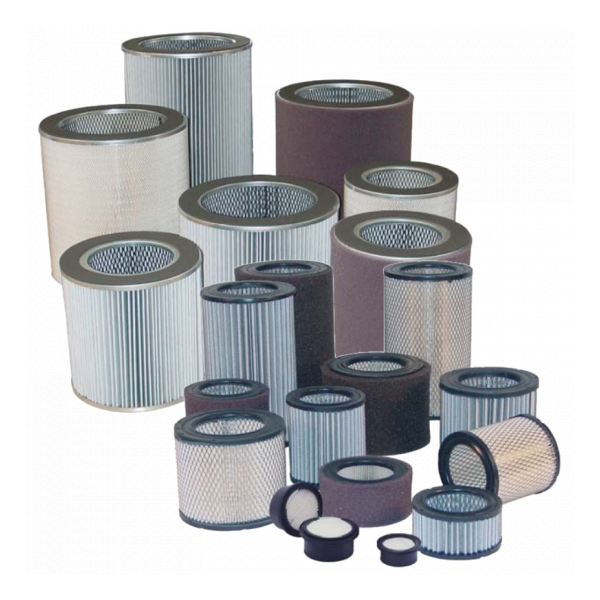 Solberg Paper and Polyester Filter Elements
Polyester Filter Elements
Industrial Strength Replacement Polyester Media Elements
99%+ removal efficiency to 5µm
Up to 6,600 SCFM (11,220 m3/hr)
More durable than paper media
Temp (continuous): min -15° F ( -26° C) max 220° F (104° C)
Filter change out differential: 10"-15" in. H2O above initial delta P
Dust loading capacity is increased 40 % - 50% with prefilter
Paper Filter Elements
Industrial Strength Replacement Paper Media Elements
99%+ removal efficiency to 2µm
Up to 4,705 SCFM (8,000 m3/hr)
Less expensive than polyester media
Temp (continuous): min -15° F ( -26° C) max 220° F (104° C)
Filter change out differential: 10"-15" in. H2O above initial delta P
Dust loading capacity is increased 40 % - 50% with prefilter