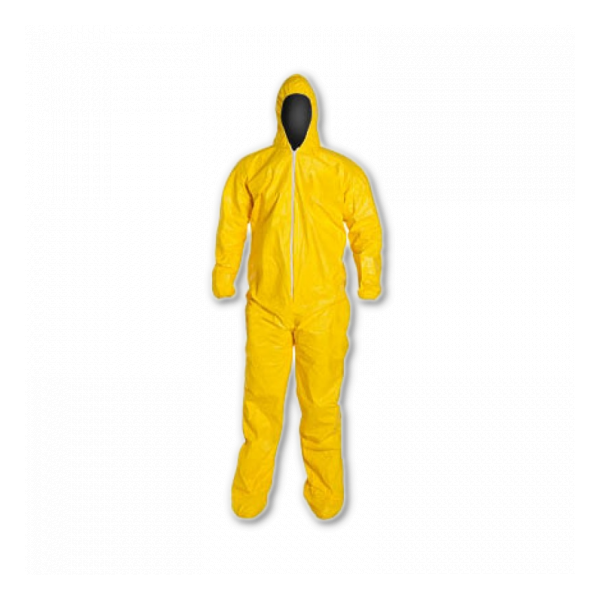 DuPont Tychem QC Chemical Protection Coveralls
DuPont Tychem Coveralls are made from Tyvek fabric that has an extra polyethylene coating for added chemical protection.  The suit protects against light liquid splashes with at least 30 minutes of protection against over 40 chemicals.  The suits are commonly used in petroleum, pulp and paper, food and chemical processing, and pharmaceutical industries.
Color: Yellow
Style: Coverall with Hood, Covered Feet, Open Wrists
Fabric: Tychem; Poly-Coated Tyvek fabric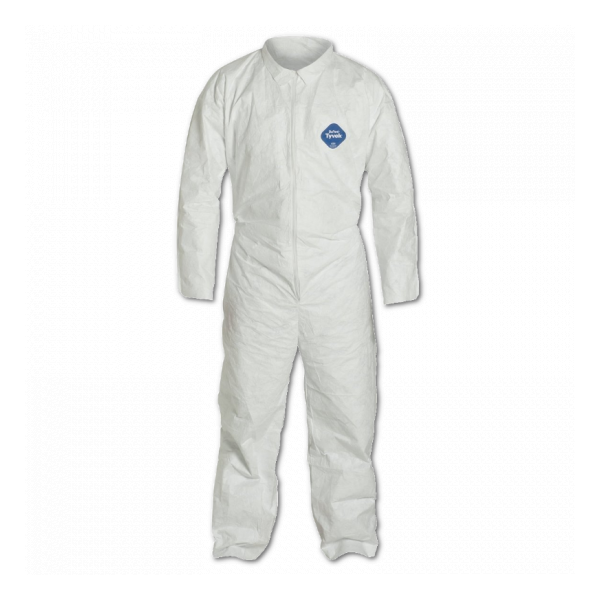 DuPont Tyvek Coveralls are made from high-density polyethylene and are engineered to provide a great range of movement while providing protection and durability.  The suits are designed to protect against hazardous dry particles and aerosols and nonhazardous light liquid splashes.  Common applications include general maintenance/operations, asbestos and lead abatement, mold remediation and environmental cleanup.
Color: White
Style: Coverall, Open Wrists, Open Ankles
Fabric: Tyvek®; high-density polyethylene
DuPont Tyvek Shoe Covers are made from Tyvek high-density polyethylene fabric. The shoe covers are a universal size and have an elastic opening near the ankle for easy removal.
Color: White
Fabric: Tyvek®; high-density polyethylene